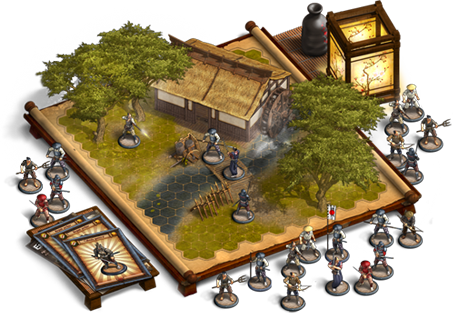 Tabletop-like gameplay
Unique tabletop-like style of Warbands:Bushido not only recreates classic look and atmosphere of a best games in tabletop wargame and RPG genres, but also combines a legendary complexity and detalization of core rules with fluent and accessible gameplay.
Skirmish and tactics
Find your own tactics and warband setup, test it against other players, win tournaments and get rarest units, which presence on a battlefield will tell your opponent who they're dealing with. Best leaders will gather in high-level tournaments and find out are your guns or katanas are realy the deadliest weapons of Sengoku wars.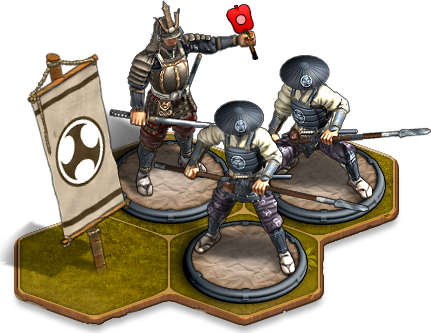 Campaigns and stories
Warbands will have quite a number of single-player campaigns, where war and political intrigue will take you through different parts of 16th century Japan, and introduce you to various characters. Spies, ninjas, proud samurais and common solders will become a heroes and villians for dozen stories, each 20-60 missions long. And you will need all your tactical skills to complete them, and get your rewards.
Controls and interface
New control system, will significantly speed up your turns and shorten waiting time for your opponent. You won't need to infinitely tap your screen trying to select unit, define new route, confirm or cancel your orders. Instead of that you just touch and move your unit, almost as you move your miniatures in tabletop wargames.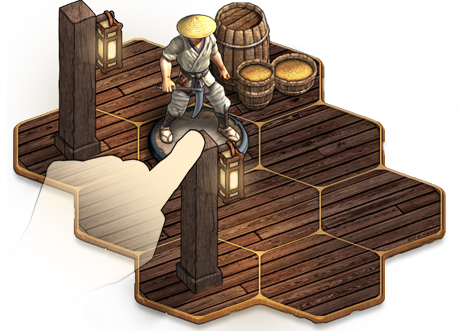 Coming soon...